Singulair Green®
Complete Wastewater Treatment Package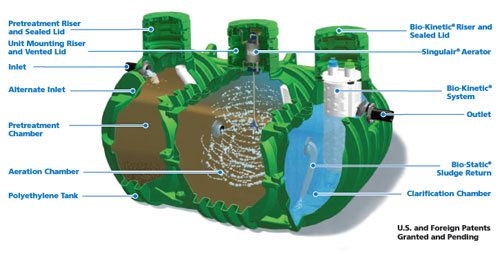 Donghia Enviromental Services
Is Ready to Install this "Septic Alternative" on your
Residential Property Now!
Rod Donghia is a fully trained Singulair Green installer and has completed a nationally accredited Singulair Green factory-training program. Donghia Environmental will provide consulting and evaluation services to be certain your wastewater treatment needs are met in the most effective and cost efficient manner.
Owner at Donghia Environmental Services, Rod Donghia, has been in the wastewater treatment business for well over twenty years. He has installed and serviced residential and commercial septic systems as well as managed and maintained wastewater treatment plants at the township level.
The Singulair Green® Wastewater Treatment Package is a complete solution for residential wastewater treatment, solving most of the problems associated with septic systems and leach beds.
---